Third Party Projects
The Corporation in carrying out its mandate does provide consultancy services for third parties. The Corporation has all professional services under one thus providing a one stop shop service. The professionals include Land Acquisition experts, Architects, Engineers ( Structural, Civil, Electrical and Mechanical) Quantity Surveyors and Building Inspectors.
The Corporation thus can undertake development projects for third parties The services include Land preparation, budget preparation, designing to the clients brief, obtaining all the necessary approvals from relevant authorities, tendering and awarding projects and supervising the projects.
The clients the Corporation has done business with include Botswana Defence Force, Botswana Prison Services, Botswana Unified Revenue Services, Botswana Government (Department of Housing) Directorate on Crime and Economic Corruption (DCEC), Independent Electoral Commission (IEC) , AOJ and various Land boards around the country. BHC offers these services at very competitive rates.
For more information please contact:
Urban Ferguson
Manager External
Tel: +267 3646800
Email: uferguson@bhc.bw
BDF Men's Flats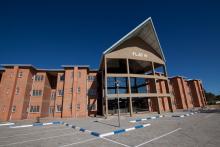 These properties consists of men blocks of flats in Francistown, Selibe Phikwe and Gaborone.
Prisons Flats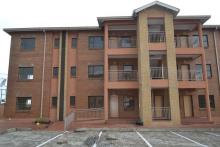 These projects is located in Francistown at the Government Camp. It consists of two blocks...
BURS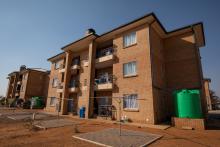 These block of Flats are located at the Ramokgwebana and Tlokweng Border Gates. They consist of two...